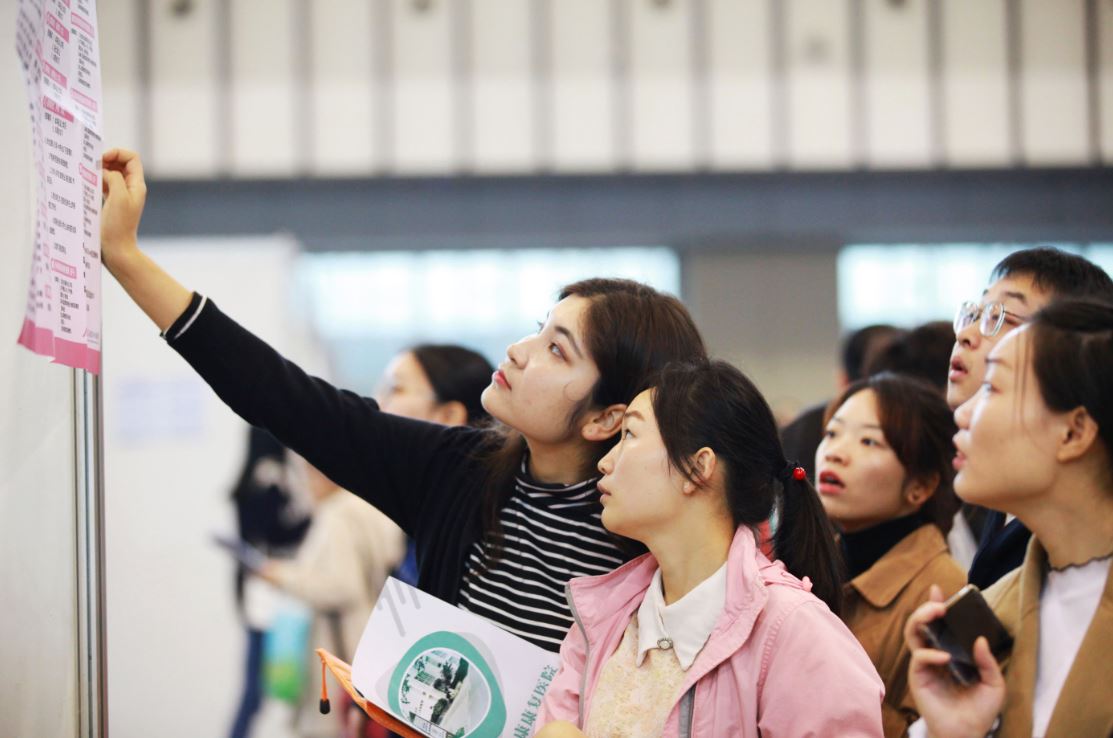 Candidates look at employment opportunities at a job fair in Nanjing, Jiangsu province. [Photo by Liu Jianhua/For China Daily]
How to increase the employment opportunities for the more than 10 million university graduates this year is of importance not only to social stability but also of concern to the career prospects of graduates.
That the central government is to recruit additional university graduates in its recruitment of civil servants this year will be a boon to the efforts to address the employment challenge for graduates.
The lasting impact of the COVID-19 pandemic and the hostilities between Russia and Ukraine have exacerbated the pressures on the economy.
Although China's economy is faring much better than those of a lot of countries, the resurgences of novel coronavirus in different regions, especially that in the country's most dynamic metropolis Shanghai, have been consequential to the performance of its economy.
As a result, it has become much more difficult to create jobs for the more than 10 million fresh graduates from universities.
The State Council, China's Cabinet, released a notice in May requiring all sectors including government departments to do a good job in creating jobs for graduates from universities. The notice requires that policies should be made to encourage small and medium-sized enterprises to employ more university graduates.
And research institutions and universities which are undertaking State research and technological projects are also encouraged to recruit university graduates.
The example the central government has set should be demonstrative enough for local governments to follow suit.
Nevertheless, more efforts are still needed to create jobs for these young people.
On the part of university graduates, wherever they land a job, they need to adapt themselves to whatever they do. They should make the best of the opportunities given even if they may not be quite satisfied with the work they do.
They should work diligently even if they do not land their dream job, and try to do what is required of them to the best of their ability.