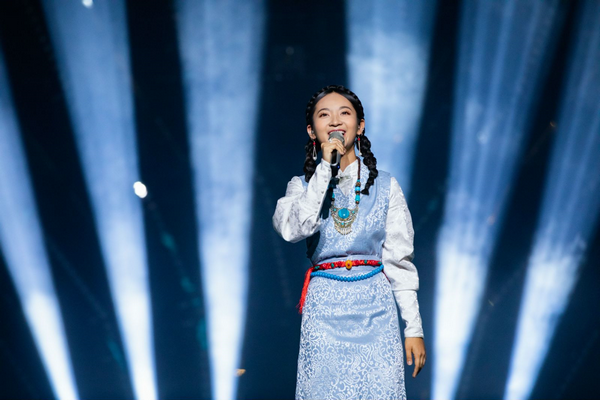 A scene in the show features ethnic Yi singer Ladanzhu. [Photo provided to China Daily]
A popular TV show,Flowers Bloom in Spring, which aims to raise the recognition of China's folk music, and brings together 28 groups of young artists to innovatively render some of the country's most influential folk songs, has recently seen its online views cross 1.3 billion times, said the producers during a symposium held in Beijing earlier this week.
Produced by Hunan Television, the show employs a singing competition-like format to select four best singers throughout its 12 episodes. The show selected Gong Shuang, ethnic Yi singer Ladanzhu, ethnic Mongolian singer Aoriqileng, and musician Xiao Mai as the best.
Currently, the show has recorded more than 400 hashtags centering on its contests listed in the trending topics on the country's popular social platforms such as Sina Weibo, with all the content garnering over 110 million clicks.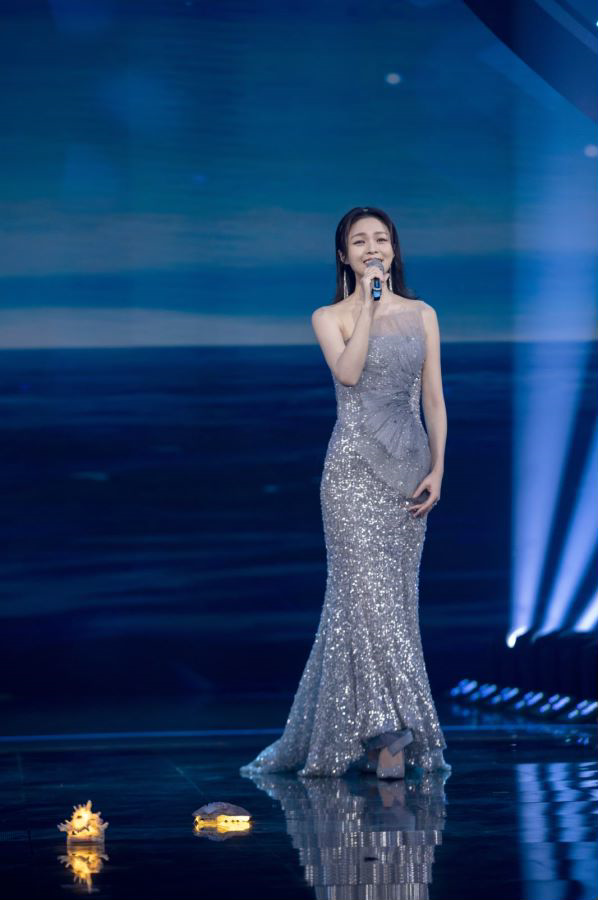 Gong Shuang, one of the four best young finalists in the singing contest TV program,Flowers Bloom in Spring.[Photo provided to China Daily]
Lei Jia, vice-chairman of Chinese Musicians' Association, said the show has endeavored to raise recognition for Chinese folk music when a lot of such traditional songs — once created in the countryside — are "nearly disappearing" amid the urbanization process.
"We cannot admire 'shan ge' (the folk songs sung by farmers or herders) when taking a stroll in the bustling streets lined with high-rises," said Lei, adding that he has been touched by the show's effort to evoke interest in folk music among the young generations.
"Folk songs reflect the evolving history of Chinese people's lifestyle and spiritual world and also record the collective memories of our ancestors from different ethnic groups, hence they could bring Chinese youngsters closer to their roots," added Lei.
An Desheng, the show's producer, said the show has performed more than 140 folk music works ranging from lyrics murmured by vendors in the northeastern China to dances and songs of Xinjiang Uygur and Inner Mongolia autonomous regions.
An said that they have tried to blend classical and pop styles to remake the folk songs in a way easier to strike a chord with today's young audience, thus wishing the traditional cultures is inherited and thrives.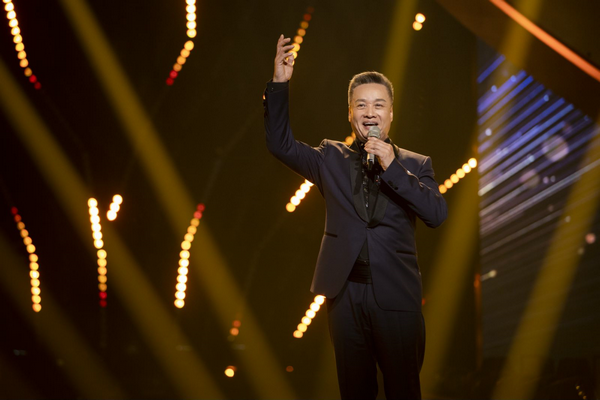 Renowned opera singer Yan Weiwen in the TV showFlowers Bloom in Spring.[Photo provided to China Daily]