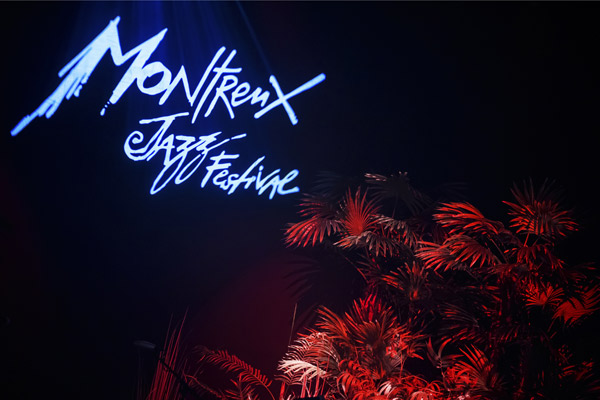 [Photo/IC]
MONTREUX, Switzerland-The 56th edition of the Montreux Jazz Festival in Switzerland continues to bring people together through the universal language of music.
The festival, which runs through Saturday, is offering young global music talent and emerging Chinese artists an opportunity to shine on the big stage, says Mathieu Jaton, CEO of the Festival.
"Where legends are born" is the slogan of the world-famous music festival, which was created in 1967 by Claude Nobs and takes place for two weeks every summer.
This year's event returns in full swing along the shores of Lake Geneva, featuring more than 500 concerts and activities on 13 stages.
"We're very happy because we have an amazing lineup this year, which really goes deep into the core of music at the Montreux Jazz Festival," Jaton says.
This year's event aims to mix new pop icons and jazz legends, elite rappers and mythical rockers, and avant-garde personalities and orchestras.
"Last year, we were very lucky that we were able to organize a very small festival," Jaton says. "COVID-19 is still around, there is still a threat, and artists are canceling because they are sick. But, touch wood, it's getting better."
Nestled between the Alps and Switzerland's largest body of water, minutes from the terraced vineyards of Lavaux, the festival drew nearly 250,000 music lovers every year before the pandemic.
In its more than 50 years of history, the festival has hosted iconic performances by music legends, including Miles Davis, Aretha Franklin, Ella Fitzgerald and Marvin Gaye.
While the roots of the event are steeped in jazz, soul and blues, other musical styles have quickly found their place. In recent years, superstars like Pharrell Williams, Ed Sheeran and Adele, among others, have performed.
Jaton says giving voice to, and supporting, young Swiss and international talent has always been at the heart of the festival.
"'Spotlight' is a brand-new initiative we launched at the beginning of 2021. It's an initiative that finds emerging artists, produces them, makes videos of them and helps them through the partnership we have with TikTok, for example, to leverage their art on digital platforms … it works tremendously well," Jaton says.
"We're so proud and so happy to have created such initiatives that help the talent of tomorrow to get known all around the world," he adds.
In April, the Montreux Jazz Festival launched its first collection of non-fungible tokens with the US platform OneOf, supported by the American musician, and most-nominated Grammy artist of all time, Quincy Jones.
"Innovation and technology are really part of the DNA of the festival," Jaton says. "We want to strike a balance between heritage, patrimony and innovation."
Jaton also hopes to raise the curtain on, and give more opportunities to, Chinese musicians, helping them launch their careers abroad.
Since the 1970s, the Montreux Jazz Festival has exported its savoir-faire, heritage and atmosphere to various cities worldwide, with editions in Sao Paulo, Detroit, Atlanta, Singapore, Tokyo and Rio de Janeiro.
Last October, the Montreux Jazz Festival traveled to China for the first time, to the eastern city of Hangzhou, Zhejiang province, under the theme "where East meets West".
"China is, of course, such a big country with so much potential. Musically, for us, it's very interesting to have a sister festival there," Jaton says, adding, "It's also a way to better get to know Chinese culture and Chinese music."
The Montreux Jazz Festival China featured performances by nine bands and 46 musicians from six countries. Amid COVID-19 restrictions, 1,000 people attended in person daily, while 2.2 million viewers participated via online streaming.
"If Montreux could be part of the beginning of their careers and start to organize shows in Europe, we want to be part of it," Jaton says. "That's why we are very happy to have a festival in China."