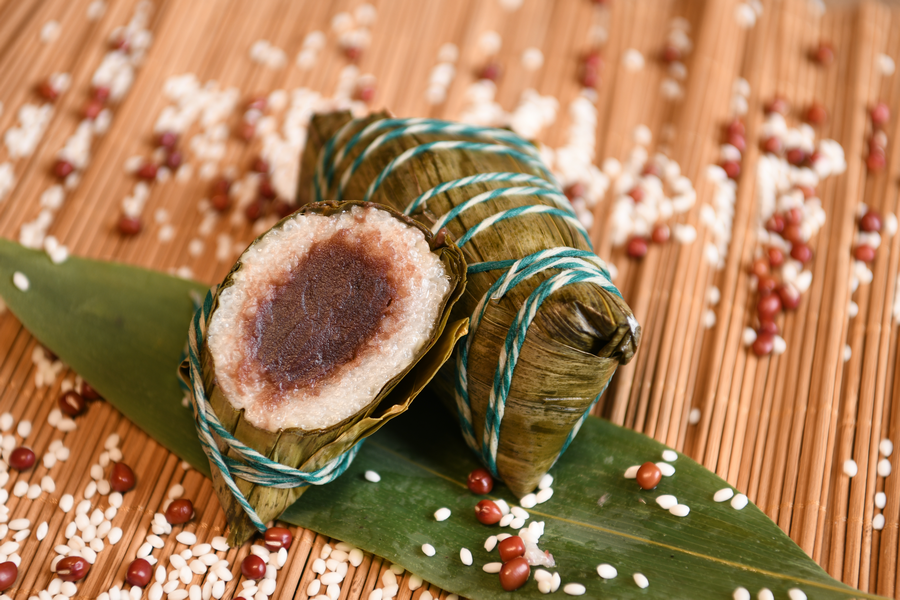 National Museum of China is now offering newzongzipackages to celebrate Dragon Boat Festival. [Photo provided to China Daily]
The debate of whether sweet or savoryzongzi, or sticky rice dumplings, tastes better, has become a part of the routines of Dragon Boat Festival in recent years. To cater to the varying preferences ofzongzilovers, the National Museum of China created four different packages with assorted flavors.
A collaboration with noted restaurant Ding Tai Fung, the packages include both traditional and innovativezongzifillings. The dumplings are packed in cloth bags inspired by two collections of the museum,The Scroll of a Dragon Boat Race, a classical mountain-and-water painting from the Qing Dynasty (1644-1911), and a bronze rhinoceros-shapedzunvessel dating to the Han Dynasty (202 BC-AD 220).